About
Diane Callaway
Last seen 3 years ago
Profile
Age

42

Sex

Female

Location

United States

Sexual orientation

Bisexual

Speaks

English
Eyes

Blue

Hair

Blonde

Constitution

Curvy

Breast size

Big

Height

155 cm

Weight

120 Kg
Twitter

Website
Category

Tags
I am often asked what I am into as a person. Yes I do spend a lot of time on the internet hanging out with you guys. I enjoy this and have a great time with it. I also enjoy all kinds of other things too. First off I am a country girl and have been my whole life. I hunt and fish. I am very capable of taking care of myself. I can catch a fish, clean it and cook up a nice meal. Same goes for any other type of game. I enjoy shooting and own a number of my own. I am the type of girl that will stay up all night tending to a sick animal and then go out hunting. I have a great level of compassion for every living creature. I do not like to camp though critters tend to like to eat on me and that is not pleasant at all.
I read a lot either off the internet, kindle or good ole fashion books. I am highly educated still take all kinds of classes. I get bored so I have to have something new I am learning.
My whole adult life I have been around cars of some kind from racing to classic. I can work on them to the degree of most men. I would not have the confidence to blue print a motor but I know how to. I adore the old stuff and if it is unique or was not the popular thing then you can bet I am all about it. I have a couple of projects always going if you like hot rods, gassers or anything with speed make sure you follow them.
I am not your average lady I can very much hold my own with rednecks or in a more sophisticated environment. I have a number of degree from political science, philosophy of law, chemistry, history, and philosophy. There are a lot of people who just want to have a conversation with someone that can keep up and I assure you I can. I do not have to agree with you for us to have a wonderful talk about a broad spectrum of different subject. I enjoy writing especially about fetishes you can find a number of articles I have written on my blogs. I like to talk to people. I do not like being in a public setting but on here I have a wonderful time.
I work from my house generally from a bedroom but sometimes I venture outside I have a lot of acreage or the porch. If I am sitting outside you will often hear my geese, duck or chickens in the background. I do enjoy what I do here and while I enjoy the life style it has given me it is not just about money to me. I want to get to know you I have people that I have talked with since 2007. For me this is important we might not live in the same area but in some ways I can know more about you then what those that see you every morning know. I will always keep a secret unless your secret is you want to be exposed. I will only talk about things that I am comfortable with so some subjects are just off limits to me. I do not care about the site rules (though most the times these line up with my rules) if I do not want to talk about it I will not do it. This is not just my job that I do every day this is my life. I am real and open with who I am I do not play a character. What you see is what you get. I enjoy playing dress up doing my hair and my makeup. I adore looking all girly, slutty, gothy, or dominant. That is one the things I truly enjoy about being online is dressing up in ways I would not be able to anywhere else. I like sex and sexual things I am not a nympho I just like to have a great time and have wonderful orgasms. So stop in say hi tell me about yourself and lets start a long wonderful relationship.<br><br>Welcome to my page here on Skyprivate. I am a mature woman who knows what she enjoys. I have been playing since I was first on my own but started on the internet a few years ago. Some of you may know my girlfriend Chilly Hicks. We have been together over ten years. We have a lot of fun on here and in real life too. My sexual interests may be a little different than a lot of girls on this site. While I do enjoy a good orgasm, who doesn't want that! I also enjoy exploring some of the less talked about parts of sexuality. I am an experienced woman in cuckolding. There is something wonderful about making a man do things that he wouldn't do except for wanting to make me happy. I have an extensive collection of cock cages and enjoy using them. I like to talk about real fantasies and things that you would never tell anyone else. I follow the rules life is more fun when we are not in trouble. I am an all American Girl born in the South and that is where my heart stays. I am well educated, well read, and have traveled all over this country. I like to have a great time and have a warped sense of humor. I laugh at things I probably shouldn't but life is too short not too.</span>


Let's Talk About Fetishes

Cuckolding I am an experienced in this particular one it is a personal favorite of mine.
SPH small penis humiliation is a lot of fun. I am brutally honest with what I have to say can you take it?
JOI I will just sit back and tell you exactly what and how to jerk off that penis of yours.
Tease and Denial sex is all about the build up there is always a little tease and denial in any good time. Some of us though like to take it well beyond what others do.
Coerced Bi play there is just something about a man that will do something for his woman that he would never want to do.
Threesomes and (moresomes) I had my first threesomes less than six months after I moved to my first place. I have never stopped. I enjoy the touch of man and a woman at the same time. I have been with three women and a man more than once. I have been with two men too which was a ton of fun.<br><br>
Sissy Boys this one is kinda new for me I started playing with sissy boys after I started on the internet what can I say this is just fun.
Feminization turning a man into a girly boi never gets old. Makeup, dress up, and finding that inner girly self.
CBT I come well equipped for this one whether it is spanking those balls, stretching them way out, locking them up in a cock cage or whatever other deviant thing that comes to my mind.
Pantyhose/stockings I am a true fan of pantyhose I enjoy how they feel and look. I feel so sexy in a pair of hose. I have worn them my whole life and truly have a lot of fun
Inflatable this is another new one for me. I don't know if I would say it turns me on but I have a ton of fun with it.
Balloons who doesn't enjoy playing with balloons the way the sound, smell and the power of popping. Sometimes I am gentle though and do not destroy. If you are a looner lets have some fun.
Masturbation alone or together we all do it. We know how to get ourselves off the best.
Vibrators I am still searching for that perfect vibrator that will not let me down and has that perfect sensation.
Strapon Play I will be the first to admit I adore my strapons I have owned many through the years and enjoy using them on men and women both.
Bondage I like to tie people up I like to use leather straps which I find super sexy. I adore rope but I am not a very good at tying knots.
Role play over 75% of our sexuality is in our minds that is what makes role play so awesome.
Gloves there is something powerful and sexy about a woman pulling off a pair of gloves. Be them satin or leather they are mutually sexy.
BDSM I am not a sadist but I greatly enjoy the sensual side of this kind of play. That doesn't mean you will not be uncomfortable if it pleases me for you to be.
POV laying down between my legs and worshiping that pussy of mine. Down at my feet looking up as I do what makes me happy.
Extreme Closeups so close you could lick those sweet parts of my body.
Spanking your bottom needs some special attention and I am going to give it what it needs. It will be red and probably a little welty by the time I am done with you.
Handjobs I like the power of having your cock between my fingers controlling the rhythm and the strength that I grip your throbbing member.
Feet/foot fetish I am a huge fan of having my feet worshiped, rubbed, kissed and sucked on. I have a double instep and size seven feet perfect for all those thoughts that run through your mind.
Mistress/Goddess Play I personally prefer the Goddess Play I like being your world your everything and you doing all the things I desire for you to do.
C2C cam to cam absolutely turn it on it makes the play so much more intimate.
Cum eating you make the mess you clean it up or well yes sometimes others make the mess and you clean it up for me
Clothed female naked male in a room where you are on display and us girls are having a great time taunting you. Is that a nightmare or the most awesome thing ever.
Heels this kind of goes with the foot thing I am a huge boot girl but heels are equally nice.
Humiliation remember that first time when you just wanted the floor to swallow you up. Remember how much it turned you on and made you want to dissolve at the same time. Well lets explore that again.
Creampie I like when a man comes inside me and I really enjoy when he makes me explode with orgasm after he or someone else does so.
Femdom many a man enjoys a strong woman that knows what she wants and how she wants it. That woman is me. I am not a nasty person by nature but I will get what I want and you will give it to me.
Tattoos I have a few of those I would have a lot more but I have champagne taste on a beer budget when it comes to ink.
Sounding I have played with this some it is a lot of fun. I do not own a set personally but wow does it make for a dramatic ending to play.
Videos & Photos
with

Diane Callaway
Unlock more photos for free as a registered member
Skype Call
Diane Callaway

in 3 easy steps
ADD FUNDS

ADD FUNDS

CREATE FREE ACCOUNT

You will be taken to the dedicated website for the payment processor in order to complete the transaction. Please follow their lead and then return to enjoy your credit. You will receive a confirmation via email upon confirmed transfer. Your bank statement will register as a payment towards "SkyPrivate LLC Inc."

CALL

Diane Callaway

CALL

Diane Callaway
Ask for a Skype date
with

Diane Callaway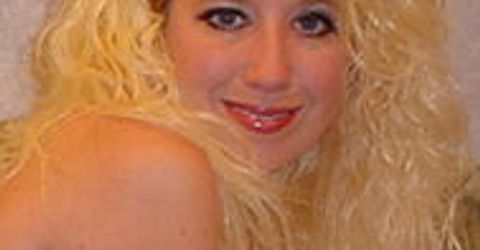 You like Diane Callaway but don't have the time now?
You tried to reach her but she's not available right now?
Want to spend more time with her later?
Choose the best time for you and ASK FOR A SKYPE DATE
Select a day to ask for a Skype date
You can ASK FOR A DATE with Diane Callaway at your convenience. Everything is in your timezone, your local hours. She will receive your request and accept it if her schedule is free. You will receive a confirmation via email and you can prepare for your hot experience.
This is NOT a face to face live date. It is online and will take place on Skype.
Add Funds
to your account
Already a member ?
YES, Log me in
OR
NOT YET, Register for free
You need to ADD FUNDS to your account so you can call Diane Callaway or any other model. This a secure system that allows you to pay for PAY-PER-MINUTE private Skype Shows.