About
Hentai Dreamgirl
Last seen 5 months ago
Profile
Age

22

Sex

Female

Location

Hell, Heard Island and McDonald

Sexual orientation

Bisexual

Speaks

English
Eyes

Green

Hair

Brown

Constitution

Petite

Breast size

Small

Height

156 cm

Weight

45 Kg
Twitter
Category

Tags

anal, ass, striptease, geek, toys, fetish, dildo, pov, pantyhose, femdom, feet, booty, petite, tattoos, dp, joi, cei, hd, bdsm, sissy, sph, boots, stockings, latex, oil, worship, cbt, leather, lingerie, lotion, vibrator, dance, alternative, glasses, shoes, foot, dom, strapon, spe, tattoo, sub, buttplug, pvc, piercings, socks, twerk, atm, gloves, wax, inked, pierced, rubber, nippleclamps, geeky, petplay, choke, sneakers, lapdance, garterbelt, platform, doublepen, harness, chocker, 1080p, hdcamera, hd1080p
**IMPORTANT RULES**

-Im verified model. That means we should send ID card for the support when we join. So i dont need to prove you im real or not with free previews . :"D
-This is my price per minutes, pls dont beg to change it.
-For previews check out my gallery, thatswhy you dont need a free preview! :)
-The models here can see trough the app you have funds or not on your account! If you dont have any funds and try to call me, ill block and report you!
-I dont accept Paypal! If you try to ask this, ill block you bc you lied. I set on the settings, only verified members can add me who have funds on their account. If you tell me: Your skyprivate dont work, you lied, ill block and report you! You just changed your name to scam me, im not dumb.
- Before we start the show pls tell me what would you like to see! I can get the look/outfit/wig to please you! :)
- I dont do free texting and sexting and feed any freeloader behavior.
-I dont waste your time, pls be respectful and act like the same way, bc im here for you, to make your dreams come true! You can order custom clips or photos too , you can pay via prepaid option!

**Show details**

-Logitech HD1080p Camera
-All in one PC
-Proper lightning
-Audio sound
-High speed internet connection
-Nice english skills
-POV is possible
-C2C is possible
-Tons of equipments, toys. You can find the full lists below !

**Skills and Bodymods**

- Makeup artist and hairstylist skills, i can change my look easy and fast!
- Shaved
- Tons of demanding tattoos
- Eartunnels, septum, nose piercings
- Gel nail polish
- Tight/fitt body
- Pale skin
- Pedicured feet
- Lip implants (permalips)
- Anti-aging hyaluronic acid face jobs
- Microbladed eyebrows

**Hey there, my name is Camilla nice to meet you! Please read my BIO, you can find all info about me here! :) **

If you looking for a hot HD 1080p camshow this is your place! I do regular, girlfriend style, bdsm, fetish. Im a switch so i can be sub or dom. I have amazing equipments, that means i have lot of outfits, cosplays, costumes, fetish clothing, shoes, boots, sneakers, stockings and on. I have a lots of toys too, and wigs for my cosplays. You can find examples in my FREE Photo gallery, pls check it out!

I am a verified model here, all pictures are mine, so what you see is what you will get, that means: I do not do previews before the show, pls respect me and my time, ill do the same with you! When im online youll get a nice alternative girl with nice hair and makeup. You always can CUSTOM my look, bc i have a lots of wigs and costumes!

**What i do**

- Girlfriend style, talking ect
- Striptease ,dance, erotic dance
- Get naked, show tattoos, talking to you naked and on.
- Regular/vanilla sex: pussy play/fingering/fuck oral sex, tease,sensual masturbation
- bdsm: i can be submissive and dominant too
- As sub: You can play roleplay with me , you can talk to me dirty as we play the game. But before we start you should be respectful. I love roleplays and being your slave, just before we start ask about my limits , thats very important bc im a human being too. I can handle pain very well! :)
- As a dom: I do a lots of things, and fetishes, before we start ask me! I love to do dirty talking, JOI, CEI, CBT, SPH and on! I love sissy sluts, im very sadistic! :) I love Findom too!
- Im a Deepthroat/Blowjob master, i love spitting and gagging, make messy BJ.
- Fetish: I do a lots of fetish, ask me!
- Dress up games, costume games, show all of my socks, stockings, panties , shoes, heels and on! Ask me!
- Anal sex (with limits, dont do dirty anal at all)
- Double penetration
- Roleplays
- Ass to mouth
- Panty and food stuffing, food like: banana, or any kind of food/object what is fit inside and i can put condom on it.
- Oil lotion show, whipped cream and on!

**What i dont do**

-Everything what is forbidden here!
- Big toys and fisting: Im a very small and tight girl. I have a BBC its big, but i cannot put bigger toy inside as that toy.
- Dirty anal, enema.
- I dont have any kind of nipple or pussy pump, i wont do that, sorry.
- Cutting, make scars or amputee myself. I must write this here, bc some of you asked this before...
- ATP, sorry i wont put anything inside my pussy after my ass, i hope you understand.
- Puke/womit
- Hurt my own urethra, if you do with your own, ill watch it brother. :D

**My toys:**

2 Big , white dick (realistic look) : for strapon games, blowjob and deepthroat
-Monster black cock: for strapon games, blowjob and deepthroat
-Primalhardwere alien shemale dick for kinky ones : Good for everything
- Big black dildo: Good for everything
- Butt plug: Pink rubber and metal with gem
-Anal beads
- Love NSE vibe toy: Lush
- Nipple and pussy clamps
- Hot wax
- Lotion and oil
- Ball gag
- Collars in lots of colors

**Costumes outfits**

-Contact lenses: Sclera demon
- Stockings and pantyhoses,fishnet (crotchless too) in multiple colours and prints
- Garter belts and body harnesses
- Socks ( regular, separated toes,rubber,tabi, long, short, printed,white)
- Lingeries
- Bodysuits
- Babydolls
- Swimsuits
-Swimdresses
- High heels, Platform heels, platform boots, sandals, japanese geta, sneakers, Stripper style ect
- Gloves (leaher and rubber, long, cropped,fingerless)
- Glasses (sunglasses, geeky glasses)
- Chockers and collars
- Cocktail dresses : Prom and PVC, Latex, Shiny and on...
- Streetwear: geeky, jeans and on, ask me!
-Panties,thongs,briefs, crotchless panties-multiple colours and prints
-Leather clothing : gloves, skirts,pants,shorts,jacket, corset ...
-Latex dresses and catsuits: red/black
-PVC and vinyl dress : red
- 2 rubber outfits with mask, gloves, stockings , skirt, top, bra, shorts: black and red
-Stewardess outfit
-Gothic japanese style outfit
-Schoolgirl outfit (japanese style)

**Wigs and headgears**

-My real hair: pixie with undercut, pink
-Long brown hair
-Long black hair
-Shoulder lenght brown with red stripes
- White bobcut with bangs
- White short anime styled
-Blonde/Golden short anime styled hair
-Long 100% Human hair blonde wig with buns, to make sailormoon look
-Gothic hats : A lot!
-Unicorn horn
-Devil horns
-Cat ears

** Cosplay**

-Quistis Trepe: Final Fantasy VIII
-Sailormoon: Bunny
-Morticia Addams
-Wednesday Addams
-Catwoman

**All about me**

https://itsmyurls.com/hentaidreamgirl

**Custom clip details**

After you added me on Skype, you can ask Custom clip/Photo request and pay via: prepay option.

If you read all of my little details you dont need to have questions about what can i do. All of my clips are edited and recorded with 1080p HD cam, like on my example clip what i uploaded for you. You can custom my look: outfit, makeup,wigs. For more photos i recommend to follow my twitter! The price is depends on what would you like to ask, bc i can do full body cosplay and greenscreen clips too, so the price can be really high, all is depends on your wishes and wallet.

If you want 100% ownership= you dont let me re-edit and resell the clip, im always ask extra fee. My normal rate is : 3-5 USD/mins! Extra fee for: Greenscreen/greenbox ,full body cosplay like on my alien clip, or some special stuff what i need to buy for your clip (you ask a special item to use and i dont have, i need to ask the price of your item too) . Im very kind and communicative, we can find a deal, im sure! You may not resell my clips, bc im always do DMCAs and research after my clips and photos.
Videos & Photos
with

Hentai Dreamgirl
Unlock more photos for free as a registered member
Skype Call
Hentai Dreamgirl

in 3 easy steps
ADD FUNDS

ADD FUNDS

Quick Sign Up & Add Funds

You will be taken to the dedicated website for the payment processor in order to complete the transaction. Please follow their lead and then return to enjoy your credit. You will receive a confirmation via email upon confirmed transfer. Your bank statement will register as a payment towards "SkyPrivate LLC Inc."

CALL

Hentai Dreamgirl

CALL

Hentai Dreamgirl
Ask for a Skype date
with

Hentai Dreamgirl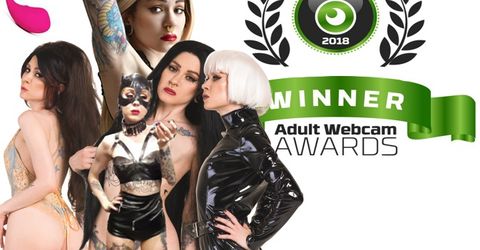 You like Hentai Dreamgirl but don't have the time now?
You tried to reach her but she's not available right now?
Want to spend more time with her later?
Choose the best time for you and ASK FOR A SKYPE DATE
Select a day to ask for a Skype date
You can ASK FOR A DATE with Hentai Dreamgirl at your convenience. Everything is in your timezone, your local hours. She will receive your request and accept it if her schedule is free. You will receive a confirmation via email and you can prepare for your hot experience.
This is NOT a face to face live date. It is online and will take place on Skype.
Add Funds
to your account
Already a member ?
YES, Log me in
OR
NOT YET, Register for free
You need to ADD FUNDS to your account so you can call Hentai Dreamgirl or any other model. This a secure system that allows you to pay for PAY-PER-MINUTE private Skype Shows.